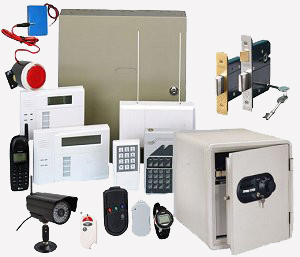 PES Southern is one of the leading security installers within London and the home countries.
As you would expect we stock a large and extensive range of security products, including all the major brands of mechanical and electrical devices.
Chubb, Yale, Union, Ingersoll, Multi Lock, Adams-Rite, Dom and Trimec.
But we don't stop there!
We stock all types of door closing devices for timber, glass and metal doors, including overhead transom and floor spring units, all with the fittings to suit.
Briton, Dorma, NHN, Alpro, Peter Jackson and Axim.
But we don't stop there!
To ensure that all fine precautions are met, we stock a long range of exit and fire protection devices.
Including panic latches, bolts, intumescent, fire and smoke seals, signs and household fire equipment.
Union, Briton, Dorma, Chubb, Asec and Centry.
But we don't stop there!
For those that need that extra control, we supply high security registered key lock cylinders, manufactured for us by: Multilock and Kaba and designed with in our own workshops.
But we don't stop there!
Commercial and household safes are also stocked, to provide security and fire cover. Freestanding, wall and underfloor.
Chubb – Air/Water/Fire/Earth.
But we don't stop there!
By Design
We don't stop at 'off the shelf', we design, manufacture and install all types of security products.
Locks, Safes, Grills, Alarms, Access control, Intruder alarms, CCTV, Security doors.